REGULAR MANICURES $25.00 DELUXE-MANICURES – $35.00
SOAKING YOUR HANDS IN WARM WATER, THEN CLEANING UP THE CUTICLES, FILING THE NAILS, AND BUFFING. THEN A PARAFFIN WAX TREATMENT. A RELAXATION HAND MASSAGE, THEN PAINTING THE NAILS YOUR CHOICE OF COLOUR.
REGULAR PEDICURES $35.00 DELUXE- PEDICURES $45.00
SOAKING YOUR FEET IN A WARMING EPSOM SALT BATH. WE THEN CLEAN OFF THE CALLUSES. THEN WE MASSAGE YOUR FEET, MAKING THEM SOFT, AND SMOOTH, BEFORE TURNING YOU OVER TO TRIM THE NAILS, REMOVE DRY CUTICLES, FILING, AND BUFFING. THEN A PARAFFIN WAX TREATMENT WE THEN PAINT YOUR NAILS WITH YOUR CHOICE OF COLOUR.
BODY WRAPS
THE SALT WRAP, THE SOAP WRAP, THE CHOCOLATE WRAP, THE PEPPERMINT WRAP, SEAWEED WRAP,THE LAVENDER BLISS.
BODY WRAPS ARE AMAZING GREAT DETOX AND WEIGHT LOSS. $80.00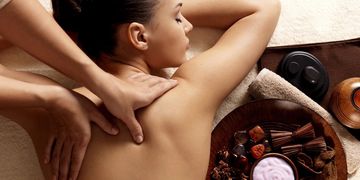 IS YOUR BODY FEELING TIRED ACHY STRESSED , IF SO THIS IS WHAT YOU NEED TO TRY ITS 90 MINUTES OF PURE BLISS. YOU . THIS INCLUDES BODY SCRUB ALL OVER YOUR BODY WHILE WRAPPING YOU UP IN OUR FOIL BLANKET TO DETOX, YOU LAY BACK AND LET US DO THE WORK WE WILL GIVE YOU A DELUXE MICRODERMOBRASION FACIAL CLEANSING AND TONING WITH A WARMING MASK FOLLOWING UP WITH A COLLAGEN TREATMENT, THEN WE REMOVE ALL THE SCRUB FROM YOUR BODY WITH LOTS OF HOT STEAMY TOWELS, AND ADDING TO YOUR BODY A SOOTHING BODY BUTTER YOUR BODY WILL BE FEELING SO SOFT AND AMAZING,THEN WE TURN YOU OVER TO A WONDERFUL FULL BODY MASSAGE SO YOU WILL FEEL STRESS FREE. THIS SERVICE IS TRULY AMAZING. YOUR CHOICE OF WRAPS.
TRY OUR FULL DELUXE FACIAL WITH OUR PUMPKIN PEEL & ENZYME PEELS $60.00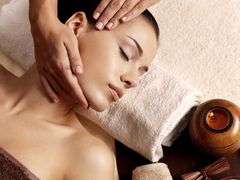 YOU WILL RECIEVE A MICRODERMOBRASION, FOLLOWED BY AN EXFOLIATING SCRUB AND CLEANSE AND TONE TREATMENT THEN A MASK AND COLLAGEN. $50.00
TRY OUR NEW VOLCANO ASH FACIAL YOU WILL LOVE THE WAY YOUR FACE FEELS $40.00
BLACK MASK – $40.00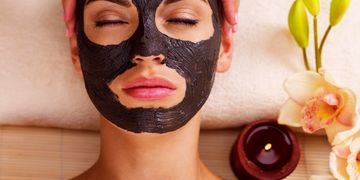 THE MASK IS AN EXFOLIATING FACIAL. WE CLEANSE, TONE, AND PLACE ON THE BLACK MASK.
WHILE LAYING THERE WAITING FOR THE MASK TO DRY, WE MASSAGE YOUR HANDS, AND FEET. WHEN PEELING THE MASK OFF YOU WILL SEE THE BENEFITS.
THE BLACK MASK REMOVES DRY SKIN. AND BLACKHEADS, MAKING YOUR FACE FEEL FRESH, AND VIBRANT. WE THEN FINISH WITH A MASSAGE & COLLAGEN TREATMENT.