MICRODERMABRASION
A diamond tip wand with a vacuum motion sloughs of the first layer of dead skin cells. Boosts collagen, and helps to renew cell growth. This non abrasive treatment helps to reduce fine lines, blackheads, acne, tired, and saggy skin, and reduces enlarged pores
INCLUDES
A "Relaxation Massage", using hot oils which target sore tense muscles leaving you feeling relaxed, and refreshed. Next you will receive a "Peppermint" back scrub. Lastly we will give you a soothing hand, and foot massage. When you leave us, you will feel fresh, and, rejuvenated
75 minutes – $79.00.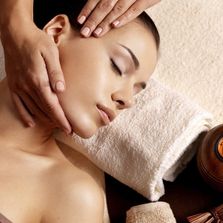 And … More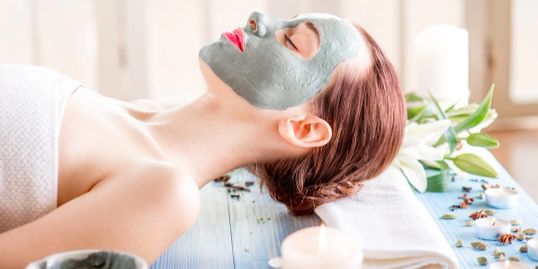 HYDRATING FACIAL & MASSAGE
Hydrating facial (cleanse, tone,mask & moisturize) with a steamy hot towel. then A 30 minute Relaxation massage with back scrub.back mask and A Hand, and, and foot massage.
60 minutes – $49.00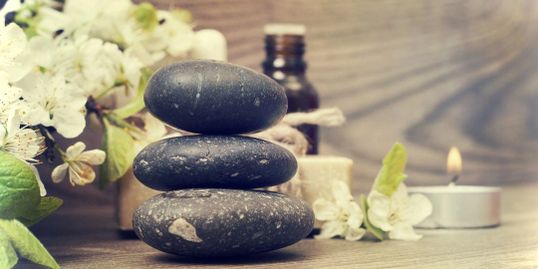 HOTSTONE MASSAGE & FACIAL
Water heated "Basalt Stones" will glide across sore, tense muscles, and, placed on your key points of your body, and the heat from the stones will melt away tension.
Along with your "Wonderful" Massage, we offer you a facial with moisturizers suited to your skin type which will leave your skin feeling soft, and, subtle.
60 minutes – $69.00
OXYGEN FACIAL & MASSAGE
This top of the line "Illuminating Oxygen" treatment helps to even out the appearance of your fine lines, and wrinkles, and, helps to boost brightness to your face. Rejuvenates, and plumps up skin cells. A 30 minute "Relaxation Massage" will leave you feeling calm, and, refreshed.
$79.00
"OUR SPA"
AT "OUR SPA"' OUR GOAL IS TO FOCUS ON PLEASING OUR CUSTOMERS, MAKING THEM FEEL RELAXED, AND COMFORTABLE. ENJOY RELAXATION, TO BE PAMPERED, AND, TAKEN AWAY FROM ALL STRESS,
WHILE YOU ARE AT "OUR SPA" WE WILL MAKE SURE THAT YOU ENJOY YOURSELF, AND NOT FEEL THAT STRESS WHEN YOU WALKED IN … AND WHEN YOU WALK OUT "OUR DOORS" YOU WILL WALK OUT FEELING COMPLETELY SATISFIED.
OUR SPA OSHAWA BY TERESA
WE ARE LOCATED IN OSHAWA AT 911 SIMCOE STREET NORTH OSHAWA, ACROSS FROM LONG & MCQUADE. COME OUT JOIN THE FUN WITH ALL MY STAFF AND I GREAT FOOD SERVICES ETC.
HAPPY DAZE
BY THE END OF THE DAY, OUR GOAL IS PUTTING A SMILE ON YOUR FACE.
MOST IMPORTANT HAVING YOUR RETURN MAKES US FEEL LIKE WE HAVE SATISFIED YOU, AND THAT GIVES US PEACE, KNOWING THAT WE HAVE DONE OUR JOB.
BY SAYING THAT, I WOULD LIKE TO THANK YOU IN ADVANCE FOR TAKING INTEREST IN "OUR SPA"
HOPE TO SEE YOU SOON.
HYDRATING FACIAL & MASSAGE
Hydrating facial (cleanse, tone,mask & moisturize) with a steamy, hot towel. A 30 Minute Relaxation Massage with back scrub, Back Mask &,Hand & Foot massage.
60 Minutes – $49.00
WE'RE MOBILE!!!
WE ALSO DO MOBILE … WHERE WE PACK UP OUR BEDS, AND BAGS, AND COME TO YOUR HOME. WE DO SINGLES & COUPLES MASSAGE, BIRTHDAYS, KIDS PARTIES SPECIAL OCCASIONS, PARTIES, BACKYARD, B.B.Qs, AND EVEN TRAILER PARKS/ COTTAGES.
WE ARE JUST A PHONE CALL AWAY
289-240-2023
AT OUR SPA AND SALON
WE TRY OUR BEST TO KEEP YOU COMING BACK, OUR PRICES ARE GREAT, OUR STAFF IS TRAINED AND FRIENDLY, OUR LOCATION IS CLEAN, AND IN THE DOWNTOWN AREA OF OSHAWA WITH LOTS OF PARKING.
DELUXE MANI & PEDI & PARAFFIN WAX
Manicure
Pedicure
Paraffin Wax
$65.00
REFLEXOLOGY
Reflexology
$35 half hour $55 for hour
Pedicure
Paraffin Wax
$65.00
Full set of eyelash extensions
Choice of classic..volume..mink.
$75

Fill $50
After 3 weeks we do a full set!

Waxing
Tinting
Eyelash.lift.&tint $65
Eyebrows or lashes $15
TRY OUR REIKI HANDS ON MASSAGE.
REIKI IS A SPIRITUAL MASSAGE USUALLY DONE BY NON TOUCH ME PERSONALLY I DO HANDS ON MASSAGES WHERE I RECIEVE MESSAGES THROUGH SPIRIT FOR YOU. ILL DO A LIGHT MEDITATION TRYING TO CONNECT YOU WITH THE OTHER SIDE, I SAGE YOU AND OPEN ALL CHAKRAS ALLOWING ALL ENERGIES TO FLO, I ALSO ASK FOR NEGATIVE ENERGIES TO LEAVE THE BODY.ONE HOUR SESSION $50.00
All prices plus tax